Application Deadline: April 29th, 2022!
About Don
Anyone privileged to know the late Don Stevens of Cherokee County, GA also knew the passion that he had for aviation and for flying all types of aircraft. He was a retired Captain for Delta Airlines and the long-time Chairman of the Cherokee County Airport Authority among many other civic service roles he played over a lifetime of service to his beloved community.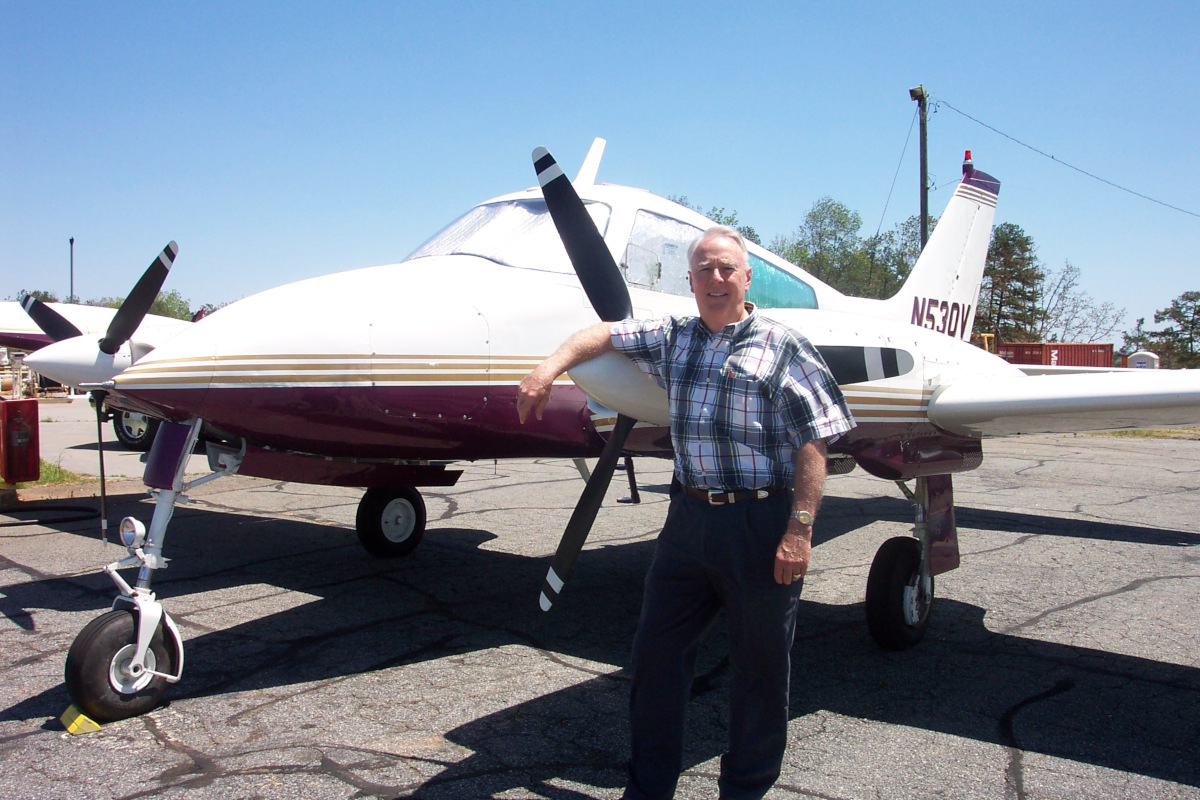 What many don't know about Don is the wonderful opportunities that were opened up to him as a result of his introduction at a young age to the aviation industry. He made the leap from selling ladies' shoes in downtown Atlanta as a high school graduate to Airline Captain in a very short period of years. Obviously, this changed the trajectory of his life in countless, beneficial ways. Since his passing in 2021, friends and family have been trying to put together a fitting tribute to Don's legacy in our community and we believe that introducing and financially supporting the youth of Cherokee County in aviation-related opportunities via scholarship is just the right measure- especially at a time when our country is facing an extreme shortage of pilots and aircraft maintenance technicians in the very near future. This comes at a time when the cost of basic training for these job specialties have never been more expensive and out of reach for all but the most affluent families.
About the Scholarship
Cherokee County Educational Foundation, located in Cherokee County, will award one scholarship to a Class of 2022 graduating senior currently attending Cherokee High School who is working toward obtaining a private pilot's license. Students interested in pursuing this scholarship must complete the application before the due date. Additionally, each applicant must have two references listed. Completed applications must be RECEIVED by the Cherokee County School District Office of Communications by the close of business on April 29, 2022.
A committee of representatives from CCEF, Cherokee High School, and the community will review all applications and make the award recommendations. The Cherokee County School Board and CCEF will recognize the student chosen to receive the scholarship at the May 19, 2022 School Board meeting.
Contribute to the Don Stevens Memorial Scholarship Fund
Make sure that the following are addressed, attached, or completed to ensure that you have submitted a full application.
Form is complete and accurate. Please use your full legal name, complete address (including P.O. Box, apartment number, etc.) to avoid confusion when matching references with scholarship application.
An alternate phone number (cell, work, etc.) is included.
All inquiries within the application are answered completely, honestly and within the parameters set forth. Some questions require multiple responses within tight restraints in an effort to force applicants to be concise yet forthright.
Application is to be submitted on or before April 29, 2022. Applications that are incomplete, late or that otherwise do not follow directions may not be considered.